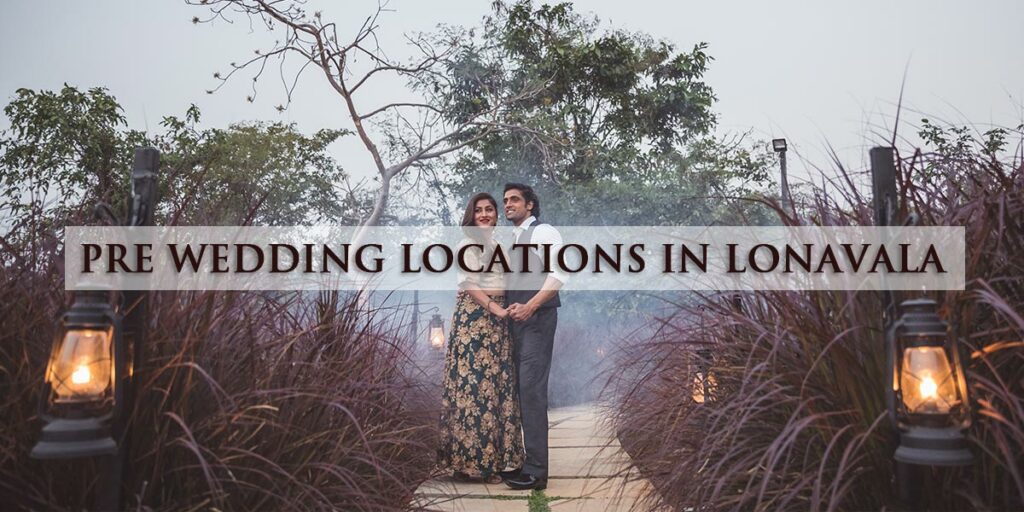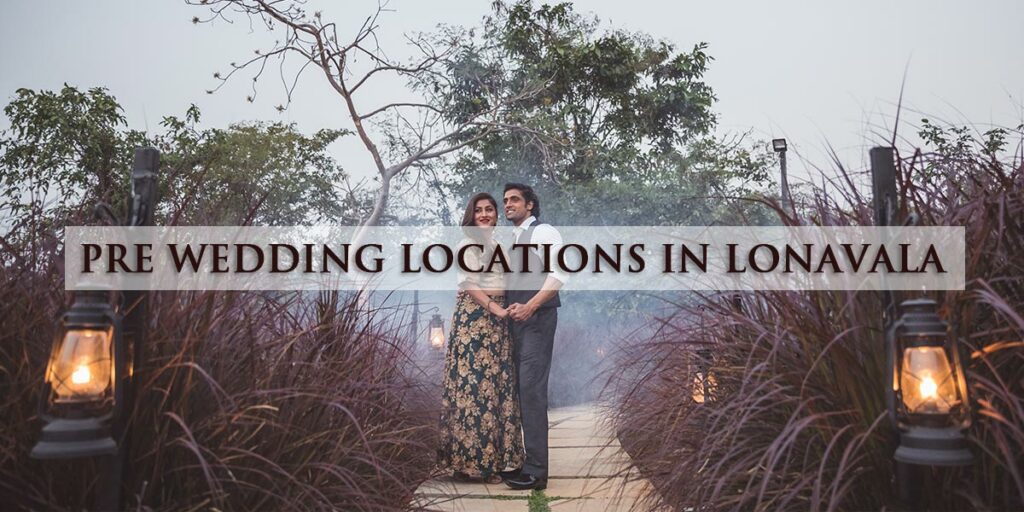 Pre Wedding Shoot Locations In Lonavala Are Picturesque!
Lonavala is a famed hill station with lush green valleys all around and situated near the city of Mumbai. The very mention of Lonavala, therefore, brings picturesque scenes to mind and a serene feeling, too. As a result, when you think of pre wedding shoots, there are plenty of places to choose from in Lonavala. These spots can bring out the best in the
photographers
as well as the couples that are entering matrimony, shortly.
Here, we list for you the 10 beautiful pre wedding shoot locations in Lonavala to make it easy for you to choose your spot.
Locations Hub takes the lead on this list for the sheer versatility of its facilities! You have the photo and video shooting facilities spread over 5 acres of verdant land. The hub provides everything that you would expect of a professional setup and makes for a fabulous pre wedding shoot location. It is probably because Locations Hub is brought to you by
True Shades
,
the leaders in pre wedding photography!
The facility boasts 27
original sets
,
both indoor and outdoor, for your pre wedding shoots. Furthermore, you can dart from one set to another in a jiffy without having to bother about the logistics! Additionally, you do not have the bother of acquiring permissions or having to pay separately for services. Moreover, the hub is accessible from Lonavala in under two hours and is open to users around the clock! 
Tiger's Leap gets its name because it is shaped like a tiger leaping into the valley! An apt place for pre wedding shoots, Tiger's Leap nestles in raw nature, about 2100 feet above mean sea level. This place qualifies to be in the 10 beautiful pre wedding shoot locations in Lonavala. There are no restrictions on timings to shoot and there's no fee as well.
The Bhushi Dam built across the Indrayani River forms Lonavala's extremely popular Bhushi Lake. The stunning view from the steps that lead to the dam makes an ideal spot for pre wedding shoots. However, getting into the water is prohibited because the flow is not consistent. It is recommended to shoot here on weekdays as the weekends get rather crowded. You can shoot between 9.00 AM and 6.00 PM and entry is free.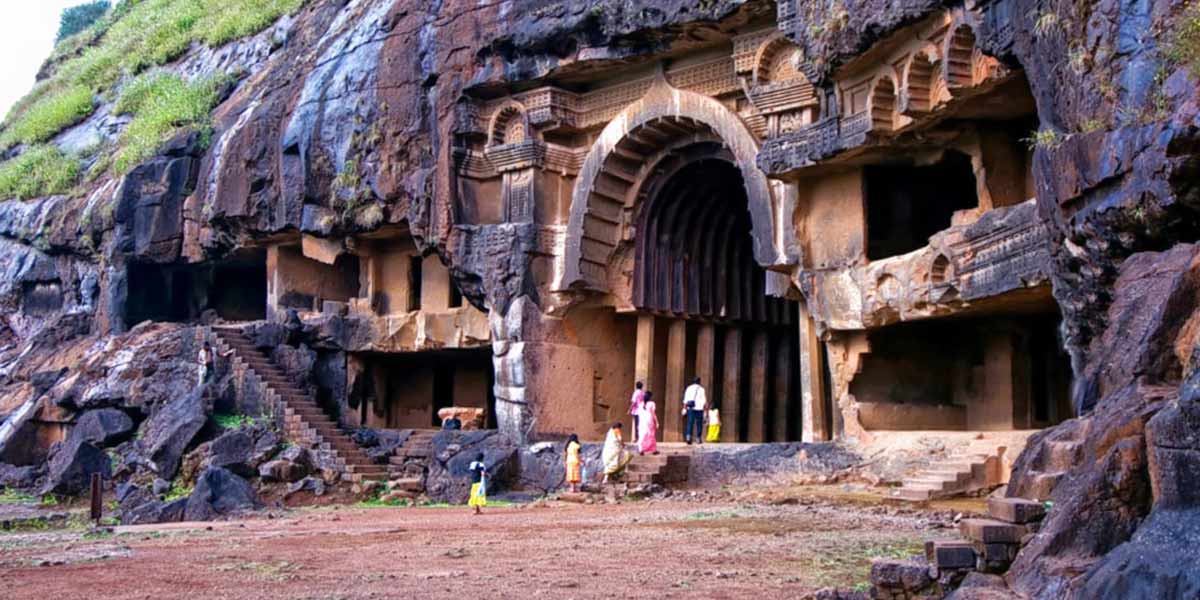 Karla Caves is a popular tourist attraction that doubles up as a pre wedding shoot location as well. These caves are some of the oldest rock-cut caves in the country and are home to the Hinayana Buddhist Chaitya. They are lined with beautiful motifs and inscriptions and also have stupas, sculptures, and a 37-pillar aisle. These make excellent backdrops and that's why Karla caves are among the 10 beautiful pre wedding shoot locations in Lonavala. You can shoot from 9.00 AM to 6 PM for free.
Bhaja Caves is yet another group of rock-cut caves that has been declared a national monument. It is understood to exist since the 2nd century BCE, making these caves some of the very oldest in India. Most noteworthy is the fact that the excavations here date back to the Hinayana Buddhism days. There is a waterfall nearby with lush green surroundings and it seems like it was made for pre wedding shoots! You can visit this place between 8.00 AM and 6 PM on all days but, perhaps, you can avoid the weekends.
Another popular historical site is the Tikona Fort, a part of the erstwhile Maratha Empire. It gets its name because of the triangular shape it was built in. Perched at an altitude of 1066 meters above mean sea level, it was a stronghold of the Maratha warriors. Inside the fort is an old temple, now in ruins, and a huge stone wheel. While it's one of the better pre wedding shoot locations in Lonavala, the weekends may be avoided because of crowds. It is open between 8.00 AM and 8.00 PM. There's no entry fee.
Dukes Nose is thus named because it is shaped much like the nose of the Duke of Wellington. Also known as Nagphani there exists a Mahadev Temple at the top. The picturesque location has a rocky terrain and long trails which are frequented most of all by nature and adventure lovers. Also, pre wedding photo shoots can be amazing here because of the prospects the place presents to capture on film. Accessible around the clock, you can probably shoot a great collection of pictures to cherish in the future!
Lohagad Fort is yet another architectural wonder of the Marathas that is also an excellent location for pre wedding photoshoots. This magnificent fort has to be on everybody's list of the 10 beautiful pre wedding shoot locations in Lonavala! Standing at an altitude of 1050 meters above mean sea level, this fort was considered rather impregnable. Therefore, the name Lohagad, or Iron Fort. You can enjoy your pre wedding shoot here for free between 9.00 AM and 6.00 PM.
Another popular place in Lonavala for pre wedding shoots and picnicking is Pawana Lake. This man-made lake is formed by the Pawana Dam. The spectacular landscape around Pawana Lake is breathtaking and is ideal for pre wedding shoots. Most noteworthy is the backdrop here consisting of the Tonga Fort, Lohagad Fort, and the Tikona Fort. The ideal periods to shoot here is during the monsoon and in winter. Shoot around the clock without a worry!
Aamby Valley sprawls across 10,600 acres and is beautifully nestled amid the famed Sahyadri Mountains. While the valley has abundant natural beauty, there are man-made waterbodies and landscapes as well. In all, there are around 14 waterbodies including 3 lovely lakes. This probably makes it the best of the 10 beautiful pre wedding shoot locations in Lonavala! The place is so good, that you probably want to stay on and enjoy the locale, even after your shoot is done! Open around the clock.
Ryewood Park is a vast one with rather beautifully manicured lawns landscaped greenery and an exclusive children's area. It was designed to be a botanical garden but for reasons unknown, it eventually became a park. Located close to the Lonavala market, Ryewood Park is a lovely place for pre wedding photoshoots. While the park is rich in greenery, flowering plants, and ornamental trees, it also makes an enchanting backdrop for photoshoots. The park is open from 8.000 AM to 7.00 PM every day.